Climbing Mount Rinjani in Lombok
Lombok is a great destination to visit for both the beach and the mountain. Mount Rinjani, Indonesia's second highest, peaks at 3726m, and in 2013, we hiked up and I'd recommend it to anyone (with reasonable level of fitness) who is up for a little adventure. As I looked through the photo archives, I've put together some travel notes from the last 2 visits to this beautiful island getaway, and a great alternative to Bali.
GETTING IN (FROM SINGAPORE)
There are now direct flights from Singapore to Lombok, or if you are going via Bali, just take a speedboat which takes about 2+ hours. The trekking company (more of that below) can usually arrange for a pick up if you arrange ahead of time. Consider going mid-year for better weather - we went in August and were lucky enough to not have any rain at all (and beautiful clear weather) during all 3 days of the climb.
LOCAL GUIDES
Farosh who owns a trekking company called Lombok Vertical* had been our go-to guy to help organise the trek. While he might not always be available to lead the trek, the guides and porters in his team are generally reliable, patient and trustworthy (at least the ones we had), and we have recommended him to a few friends ever since.

*If you google Lombok Vertical, you'll see this appearing - https://lombokvertical.wordpress.com/. Note that this is not the same one as the link above.
THE TREK
Most trekkers start from either Senaru (forest first) or Sembalun (flatlands first). For our 4D3N trek, we started at Senaru. The complete itinerary is available on his website. The trek takes us through the foirest, to the lake and the crater rim, up to the summit and then descend via a long flat-ish walk through to Sembalun. Along the way, witnessing the sunset over Bali and seeing Mt. Agung in the distance (first picture below), hot springs, camping overnight near the crater rim (4th picture), the steep and gruelling route to the summit, rising above the clouds, and summiting at sunrise. Pity about the amount of garbage on the mountain, and as you can see from the picture below, the summit itself gets really crowded, but doesn't really take away the experience of reaching the top.
POST-CLIMB
Consider extending for a couple of days to enjoy beach life in Lombok. Qunci Villa is rather popular, but Jeeva Klui is my personal favourite, it is smaller and with excellent food. Day trips to Gili Islands can easily be arranged, and don't forget to check out lunch options on the smaller Gili Islands as well - we were at this place called Paradiso on Gili Air, and while the food was nothing to rave about as far as I remember, it had a pretty good chilled vibe for a long lunch by the shore. Renting a motorbike and zipping through the villages, and chancing upon local rustic restaurants was very memorable and gives a more intimate feel for the island than just commuting in a car/van.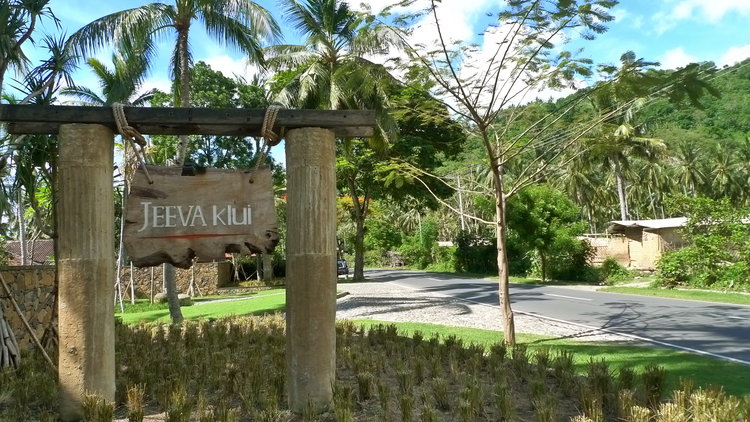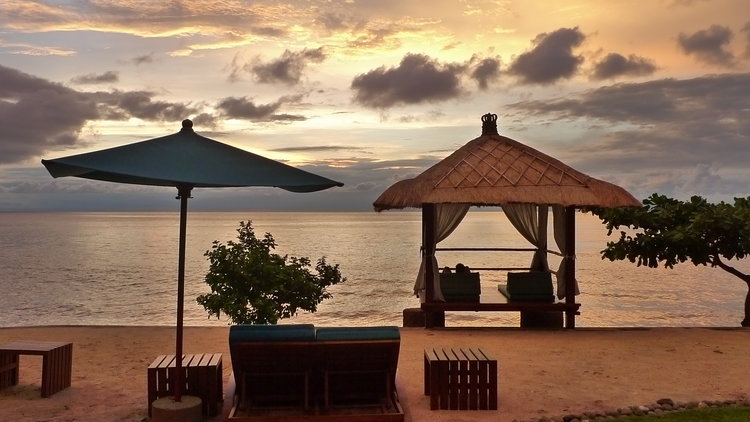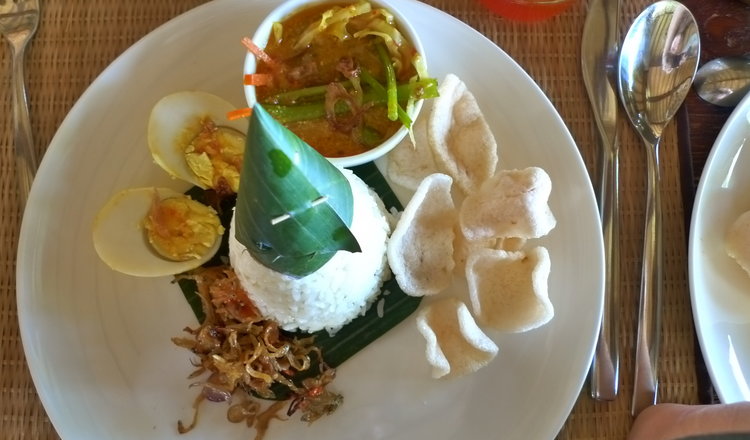 So it's been 4 years (as of 2017) since I last visited and I'd love to visit again in the near future, so if you've got any tips and suggestions, please let me know!